August 24th, 2011
Today was another incredible day. I will try and keep this as short as it can be , but it's going to take bit of time.  We got off to an early start and were on the road by 7am. We traveled from Rakai to a perish named Kibuuka, where we stopped to visit a widow whose house had recently collapsed, killing her husband, leaving her to raise 6 children in between the ages of 1 and 13 all on her own. Through a World Vision initiated community effort, neighbors came together to build her a temporary shelter to live in while she saved for a new house.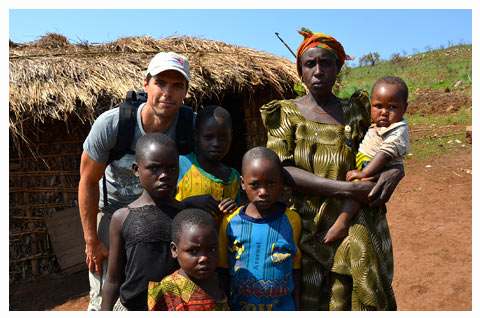 The impressive part about this was that WV encouraged the community to get involved and help her, and they did. Technically, WV was not even involved in the building of this new shelter, but the impact WV is having here goes way beyond what the actual staff could ever do on their own. It seems like these people have nothing, but they still seem to give so much and care for each other in a way that's inspiring.
Next, we visited the main clinic in the perish. Mostly women and children were there getting vaccinations and seeking other minor medical attention. The maternity ward reminded me of a small barn. It was dark, dirty with no running water or electricity, and in one tiny room sat about 11 women waiting to give birth. A lot of the women in this perish who cannot afford to come to this clinic have their babies in the banana plantations, on a bed of banana leaves. It's absolutely insane to see their reality here.
Just down the road from this clinic we stopped in to visit a farmer's group. They were a co-op of farmers that are working a specific plot of land together, of which they share the profits. WV has helped educate these farmers on how to yield better quality crops, and also has helped them to form these small groups that work together.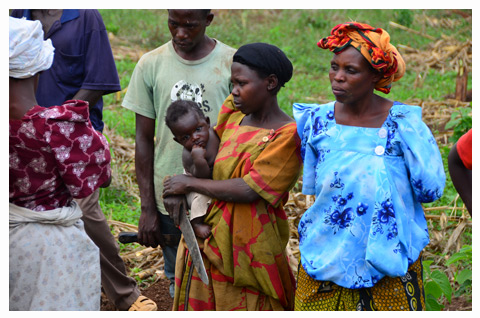 They shared with us a report on how much they have learned and how much of a difference it has made. They're selling their produce for a higher price than they ever have before, and they're even taking their own initiative to educate other farmers in near by communities on how to do the same thing. This is becoming a common theme. They are all helping each other, and using the resources WV is providing to do that better.
The next stop was a tough one. We visited another "group" that World Vision had formed, but instead of a co-op of business partners, this was a HIV/AIDS support group. There were people of all ages gathered together waiting for us to arrive. When we finally rolled up, they sang a song and danced for us and then proceeded to give us their group report. What we learned was that these people were there to encourage each other to live healthy lives, to stay on their medications, and to help teach the community more about prevention of HIV/AIDS.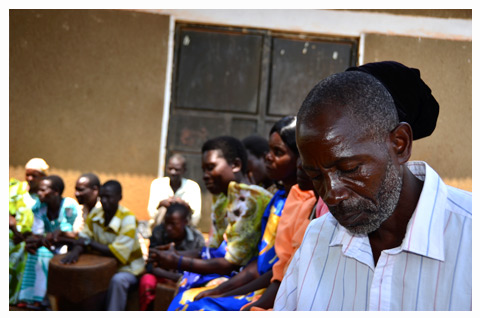 They said that people are beginning to understand that HIV/AIDS does not have to dictate their lives, and that there is no longer a huge stigma towards them from the community now that WV has helped to educate people on this issue. I personally learned that a mother with child who is HIV positive can actually give birth to her child and not necessarily pass the disease on if there is proper medical attention during the pregnancy, and child birth process. It was heartbreaking to see such young children who will know nothing different than a life with HIV, but this group's sense of hope was so encouraging that it was almost confusing to me. Their faith and hope for their own lives slapped me and my preconceived ideas in the face.
Our next stop was so encouraging. We visited a "Vision Group". This is a volunteer led, kids group for children in school. They meet together once a week and are educated on HIV prevention, life skills, and other necessary educational matters that the school system and their parents have not been so successful at communicating. This was probably the most impressive part of the day. They all get little World Vision Club shirts to wear once a week, and only kids who want to join the group are in it. They have a president, VP and secretary and they are all under 13 years old!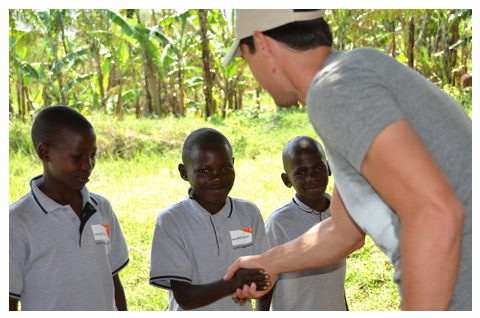 They were sharing with us what they learn, and what they want to be when they grow up. Some of them want to be teachers, nurses, lawyers, doctors, one said she wants to be president, and yes, another boy said he wants to be vice president one day! They have already learned so many ways to stay out of trouble and off of the streets that can take them down the road of destruction, the same road that has destroyed so many of the generations before them. They are living examples of what the future looks like for this small perish thanks to WV.
The day was ending and we were exhausted. The leader of our group decided that we would skip the last thing on the agenda and head back to the hotel instead. On the way back our driver asked me if he thought seeing the water source would be an important thing to me. I knew we were all tired but I told him that for me personally, I think it would put a lot of things in perspective. He made a phone call and a few minutes later the caravan pulled off down another bumpy dirt road where we stopped at a small, muddy pond of sorts. It was late afternoon, and small children were carrying yellow water cans to the pond and filling them to take back to their homes.
These people walk from up to 10 kilometers one way in some cases to get to the hole. All that distance just to tote back a 40lb can of muddy, stinky, disgusting water. It's the only water source for a little over 1,300 people.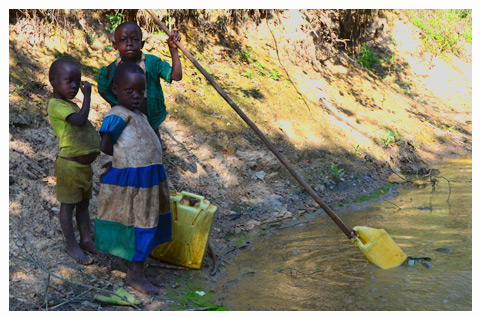 Thankfully it has never run dry, but today it seemed really low compared to where they said the water line usually is. For some reason you cannot dig wells in this region, it just doesn't work. The only way to provide a permanent water source is to build a huge dam and create a reservoir, and that's just too high of a cost at this time. So, to address this challenge WV is teaching the community how to harvest water off of their own rooftops and channel it into holding tanks. This gives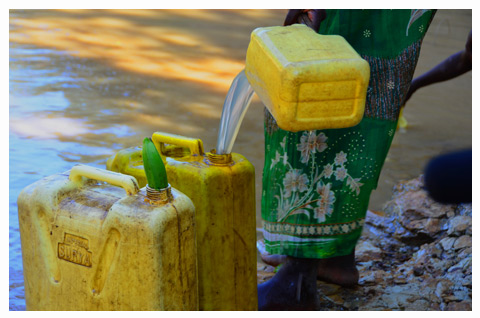 them cleaner water, and it can last up to 3 months at a time. They still have to filter and boil the water before drinking it, but at least they would not have to send a 3 year old (I literally saw kids this young carrying 1 gallon cans) to fetch water from a muddy hole. The sight of these kids gathering water today is something I will never forget. I'm praying that one day soon a permanent solution to this will be provided.