The flights were surprisingly easy. I slept through the entire 10 hour flight to London, but was wired all night long on the flight to Entebbe. We arrived at the hotel this morning at around 9AM, and everything so far has been great. Still waiting on all of the World Vision staff to arrive, there were a few delays.
So the man sitting next to me on the last flight is a physician from Canada, originally from Congo. He's heading back to Congo to work with youth that have been a part of the horrible war there. It was very interesting to hear his perspectives on the war, particularly about diamonds and mining.
As soon as I got into my room I kept hearing this loud yelling, what sounded almost like a little girl screeching, so I looked out and this is what it was. Crazy, I see these guys up in Big Bear Lake, CA and here they are welcoming me to Uganda!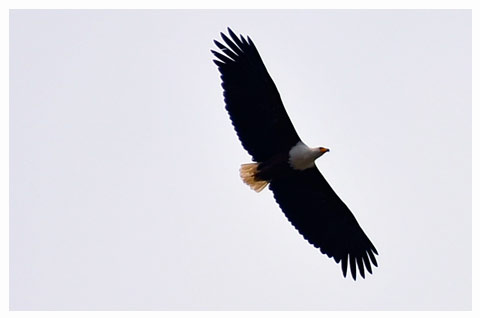 It's been a long day in Entebbe, but a good one.  Today has been a rest day as we waited for the rest of the group to arrive, several flights were significantly delayed (thankfully not mine).  I was hoping to sneak away and try and catch a Nile Perch on Lake Victoria, but the fisherman wanted way too much money to take me out for just a 1 -2 trip.  I have to say I was expecting the ole dollar to go further than it's getting me here.
—————————–
It's been great connecting with some of the artists on this trip.  If you get a chance check out what these guys are up to: Jon Bauer, Steve Darmody, Frank and Pam Grubbs, Marquis and Theresa Laughlin, Jason Squires
Tomorrow I'm going to visit an ADP (area Development Plan) that was recently opened in October of 2008 near Masaka.  We will get to check out one of the schools, and also get to talk to a farmer's group.  Tomorrow night we'll stay in Rakai. So tomorrow is really when it all begins.
There's a wildlife park right down the street from the hotel we're staying at tonight, so we all walked down there to check it out.  It was nice.  It's right on the banks of Lake Victoria.  Here are the pics of the day, still getting to know my new camera…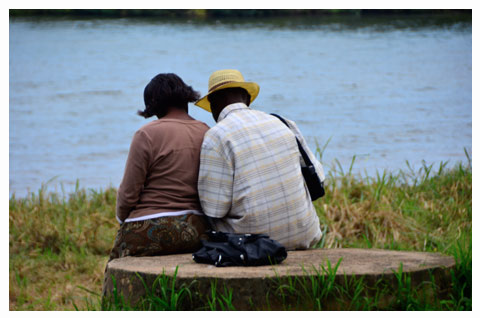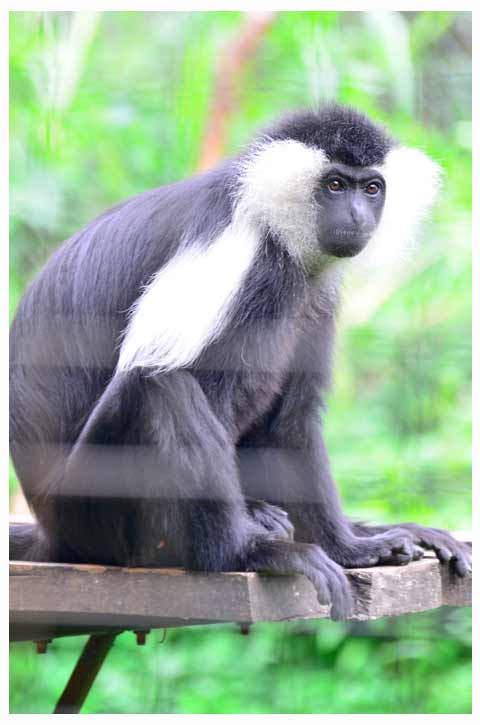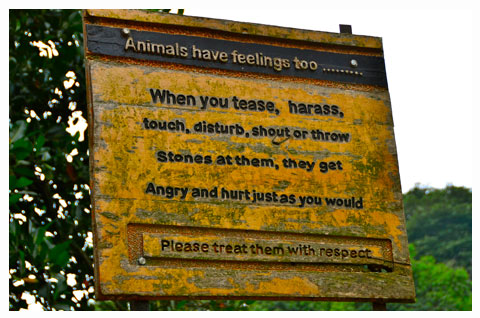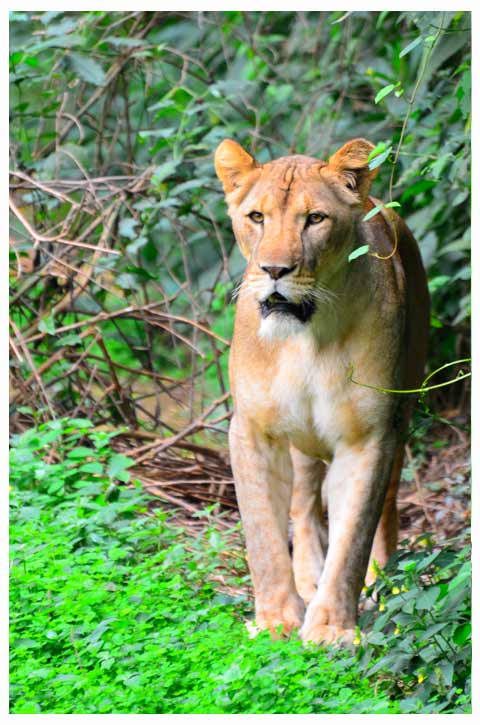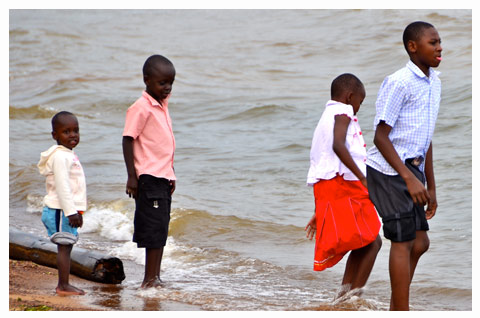 Thanks for you prayers!
————————-
Day 2  - Meet Nicholas!
As I sit at the desk in my hotel room, killing mosquitoes that have some how slipped through the mosquito nets, (I'm hoping these things don't munch on me tonight) my heart is filled with joy, hope, and brokenness.Today we traveled for about 6 hours on a worn out road, through Kampala to a parish called Rakai. The roads really are horrible, so 3 of those hours were spent bouncing off the back seat, hitting my head on the ceiling of our tiny van. Somewhere in the scheduling process, the Uganda World Vision staff and the US WV Staff got on different pages, and instead of meeting our sponsor kids tomorrow as originally planned, we got to meet them today! It's difficult to put in words the joy and emotion that ran through my heart today, but all I can say is that I felt like I was meeting a family member for the very first time. His name is Nicholas.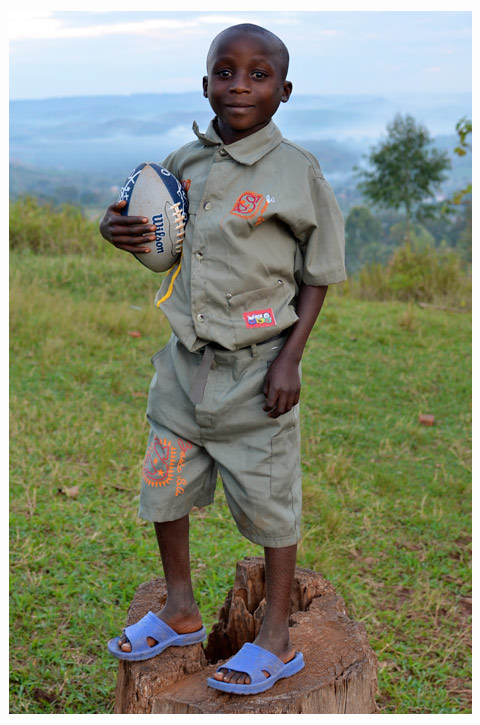 He's just about to start prep school (1st grade) and he's awesome. When we first arrived to the village he was the first little man in the group to come up and meet us, very anxious to meet his sponsor. Even though he had never seen a picture of me before today (we've only been his sponsor for just over 3 months and our letters in the mail had not arrived to him yet), he came right up to me first, as if he already knew that I was his sponsor. His mother told me that he has been so excited since the day he found out I was coming to meet him. I had no idea how powerful this was going to be. I cannot tell you how real this is. If you sponsor a child, I would HIGHLY recommend making a trip to visit he or she. Today put so much in perspective. It opened my eyes to the reality of what the Lord is accomplishing through World Vision, and specifically what my family is a part of by being Nicholas' sponsor. He has bright eyes, that are full of hope. And there's hope for his little community.
The most amazing moments of our communication today were said without words. Since there was a lag-time in our conversation due to translations needing to be made, the back in forth talking was a little slow.But the most precious moments were when he and I looked eye to eye, and I would smile and give him a nod, and he would light up and give me a big smile back and nod his head, completely agreeing with me.From the first smile and nod we both knew we were connecting, and for the rest of the afternoon that's how we talked. I brought he and his family a small load of groceries, just some staples. I also brought him a cool little Nike soccer ball, and best of all, a Dallas Cowboy football. So what did he like best? Do I even need to tell you? Yes, the football! He has an arm! And he's a talented little receiver too. Although one time I threw him a long bomb (that's what we football players call a long "pass", or "throw"), and instead of catching it with his hands he showed off a little and took it on the forehead like a soccer ball, and it almost made it back to me!
The day was amazing. I held it together for most of the time today, but when it was time to leave, it was difficult. I didn't want to go. My heart was won over by a 6 year old who spoke to me with his eyes a grin. I'm so grateful to have this opportunity to support Nicholas and his family. I have to admit that at times I've wondered how I can actually make a difference in a massive world with so many problems, even with something like child sponsorship, which is just over $1 dollar a day. Today I realized that it's not about me changing the world, it's about me changing the world for one kid, Nicholas.
Thanks for you prayers!
—————————–
Uganda Update - Day 3 (Intense)
Today was another incredible day. I will try and keep this as short as it can be , but it's going to take bit of time.  We got off to an early start and were on the road by 7am. We traveled from Rakai to a perish named Kibuuka, where we stopped to visit a widow whose house had recently collapsed, killing her husband, leaving her to raise 6 children in between the ages of 1 and 13 all on her own. Through a World Vision initiated community effort, neighbors came together to build her a temporary shelter to live in while she saved for a new house.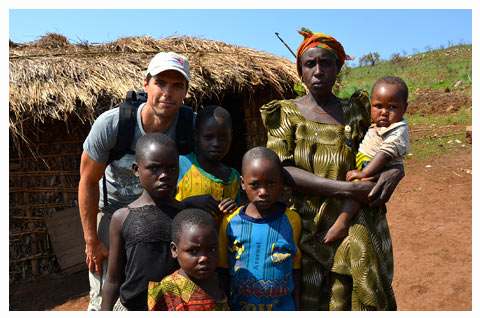 The impressive part about this was that WV encouraged the community to get involved and help her, and they did. Technically, WV was not even involved in the building of this new shelter, but the impact WV is having here goes way beyond what the actual staff could ever do on their own. It seems like these people have nothing, but they still seem to give so much and care for each other in a way that's inspiring.
Next, we visited the main clinic in the perish. Mostly women and children were there getting vaccinations and seeking other minor medical attention. The maternity ward reminded me of a small barn. It was dark, dirty with no running water or electricity, and in one tiny room sat about 11 women waiting to give birth. A lot of the women in this perish who cannot afford to come to this clinic have their babies in the banana plantations, on a bed of banana leaves. It's absolutely insane to see their reality here.
Just down the road from this clinic we stopped in to visit a farmer's group. They were a co-op of farmers that are working a specific plot of land together, of which they share the profits. WV has helped educate these farmers on how to yield better quality crops, and also has helped them to form these small groups that work together.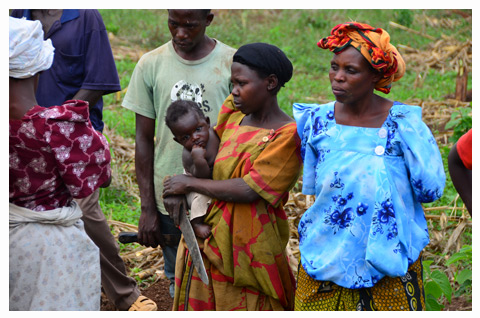 They shared with us a report on how much they have learned and how much of a difference it has made.They're selling their produce for a higher price than they ever have before, and they're even taking their own initiative to educate other farmers in near by communities on how to do the same thing. This is becoming a common theme. They are all helping each other, and using the resources WV is providing to do that better.
The next stop was a tough one. We visited another "group" that World Vision had formed, but instead of a co-op of business partners, this was a HIV/AIDS support group. There were people of all ages gathered together waiting for us to arrive. When we finally rolled up, they sang a song and danced for us and then proceeded to give us their group report. What we learned was that these people were there to encourage each other to live healthy lives, to stay on their medications, and to help teach the community more about prevention of HIV/AIDS.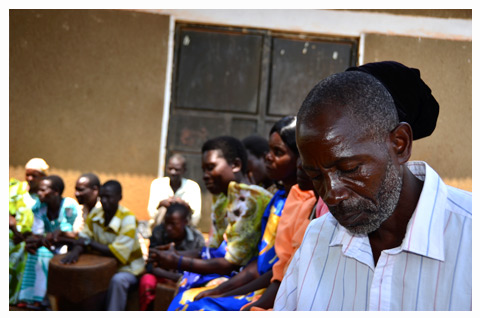 They said that people are beginning to understand that HIV/AIDS does not have to dictate their lives, and that there is no longer a huge stigma towards them from the community now that WV has helped to educate people on this issue. I personally learned that a mother with child who is HIV positive can actually give birth to her child and not necessarily pass the disease on if there is proper medical attention during the pregnancy, and child birth process. It was heartbreaking to see such young children who will know nothing different than a life with HIV, but this group's sense of hope was so encouraging that it was almost confusing to me. Their faith and hope for their own lives slapped me and my preconceived ideas in the face.
Our next stop was so encouraging. We visited a "Vision Group". This is a volunteer led, kids group for children in school. They meet together once a week and are educated on HIV prevention, life skills, and other necessary educational matters that the school system and their parents have not been so successful at communicating. This was probably the most impressive part of the day. They all get little World Vision Club shirts to wear once a week, and only kids who want to join the group are in it. They have a president, VP and secretary and they are all under 13 years old!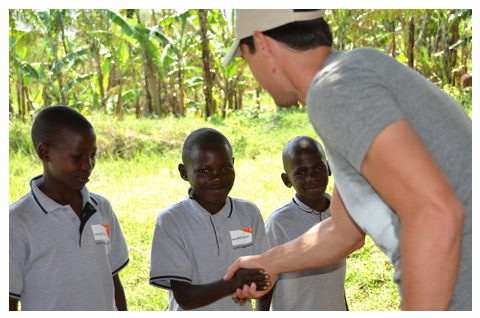 They were sharing with us what they learn, and what they want to be when they grow up. Some of them want to be teachers, nurses, lawyers, doctors, one said she wants to be president, and yes, another boy said he wants to be vice president one day! They have already learned so many ways to stay out of trouble and off of the streets that can take them down the road of destruction, the same road that has destroyed so many of the generations before them. They are living examples of what the future looks like for this small perish thanks to WV.
The day was ending and we were exhausted. The leader of our group decided that we would skip the last thing on the agenda and head back to the hotel instead. On the way back our driver asked me if he thought seeing the water source would be an important thing to me. I knew we were all tired but I told him that for me personally, I think it would put a lot of things in perspective. He made a phone call and a few minutes later the caravan pulled off down another bumpy dirt road where we stopped at a small, muddy pond of sorts. It was late afternoon, and small children were carrying yellow water cans to the pond and filling them to take back to their homes.
These people walk from up to 10 kilometers one way in some cases to get to the hole. All that distance just to tote back a 40lb can of muddy, stinky, disgusting water. It's the only water source for a little over 1,300 people.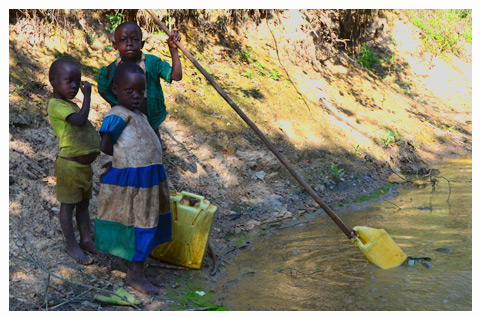 Thankfully it has never run dry, but today it seemed really low compared to where they said the water line usually is. For some reason you cannot dig wells in this region, it just doesn't work.The only way to provide a permanent water source is to build a huge dam and create a reservoir, and that's just too high of a cost at this time. So, to address this challenge WV is teaching the community how to harvest water off of their own rooftops and channel it into holding tanks. This gives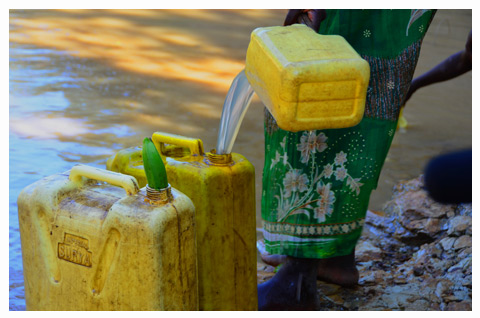 them cleaner water, and it can last up to 3 months at a time. They still have to filter and boil the water before drinking it, but at least they would not have to send a 3 year old (I literally saw kids this young carrying 1 gallon cans) to fetch water from a muddy hole.The sight of these kids gathering water today is something I will never forget. I'm praying that one day soon a permanent solution to this will be provided.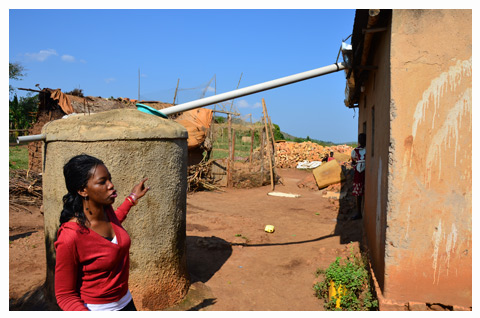 ————–
Kasangombe - This is a LONG one.
Today was another action packed day. Before I get into the details of of the day, the reason it's been so long in between posts is because yesterday we traveled down dirt roads and sub-par highways for a little over 9 hours. Part of that was through a game reserve where we stopped to have lunch. That actually was a very nice break.  I'm not sure I could have taken another intense day. It was a strategic "emotional break" I think that our WV staff leader had planned for us, thank you Jean! We saw lots of game, even hippos.
So, back to today. We wasted no time, and got off to an early start. After traveling just over an hour outside of Kampala, we arrived at a small province called Kasangombe, where one of the oldest World Vision ADP (Area development Plan) in Uganda is located. WV has been here almost 25 years, and their work here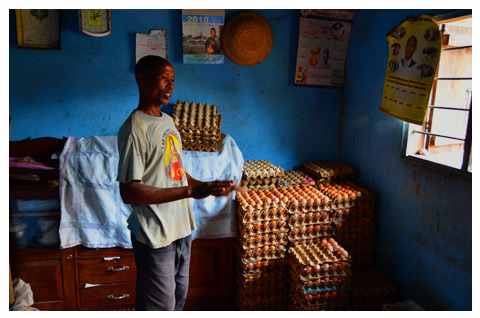 is almost done. Compared to the other ADP we visited on Monday and Tuesday, this one looked much better off. The buildings were stronger, the schools were larger, and the most encouraging part of it all, the people were full of confidence and hope. We got to step into the local WV office and meet with Diane, who oversees this area. After going over our agenda and asking a few questions we were off to meet a local farmer and his family. Kalemera Paul was his name. He is a living example of how WV can change someone's life. Kalemera told us his story, and elaborated on how his business has grown 10 fold since WV has stepped in. He farms coffee, maze, raises chickens and has a few dairy cows. In 2005 he started with 120 birds through a micro loan. Then after successfully farming those animals, World Vision gave him another 200. He then turned that into another 600 birds on his next purchase that he made on his own. Right now he's got over 1,250 chickens! Currently he's operating on a loan of $800 that he is raising another batch a chickens that have not yet started laying. His dairy produce yields around 8 liters of milk a day, producing $90 a month. As far as coffee, this year alone he has sold over 1,500lbs worth around $800. He started with only 3 acres and now operates on over 8.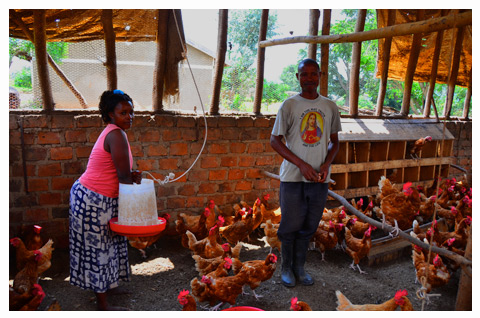 Kalemera is an inspiration to me. The way he spoke about his wife was so humble and loving. He shared that she worked very hard, on top of her teaching job to help with the farm, and expressed that when he learned the value of family, he began to teach other farmers to do the same. He's trained 7 other farmers to work this way. He has used the gifts that God has clearly given him to provide for his family, and just as every other story in this blog has told, he gives beyond that. He's currently supporting other dependents, paying up to $100 per town to support them (I'm not exactly sure what he meant by this) and he's adopted another son to add to the six he and his wife have on their own. I was so impressed by his business skills. I asked him how much education he has had and he said up to grade 7. Seventh grade. He then added that World Vision had educated him further on business skills and crop management.
Even though it may look to us as if this man is living in poverty still, he has become self sufficient and is a leader in his community. His farm may look like nothing to a farmer in the US, but in this perish he is paving the way to success for others. I've always known this, but I'm starting to really understand that most Americans have no idea what real poverty is like. A day on food stamps in the US is so much more than what millions upon millions of people will ever have in places all over this world. I hope that we all can realize this and use the blessings that God has given us, no matter where we are in life, to empower people like Kalemera Paul to provide for his family. It's possible, and World Vision is kicking some serious tail at it in Uganda.
That's all I'm going to put up for today, there was a lot more but I think I'll save it for tomorrow. Thanks again for everyone who has been praying for me. I'm, off to Kenya later today for a night in Nairobi and then tomorrow heading to the the Masai Mara on a small prop plane to take a run with the wildebeests!
—————————-
Kasangombe Part 2
I'm up a lot earlier than the usual musician this morning.  It's 5am here in Nairobi, Kenya, great.  I guess this is a good time to tweet you peeps in the US, I think it's 7pm there.  I'm actually not with the World Vision crew any longer, I parted from them in Entebbe yesterday, and now I'm on my way to the Masai Mara, to see some animals and act like an Englishmen. I've been practicing my grip on the tea cup, and I must say, my pinky's got it down.
I wanted to elaborate more on the last day in the field in Kasangombe, Uganda.  This ADP (Area Development Plan) has been in action longer than any other in Uganda, just over 25 years.  It was very important to see the difference between a perish that was just getting started with World Vision, and a perish that has had WV involved over a longer term.  In fact, World Vision work is almost finished in Kasangombe, and soon the villagers will be on their own, and let me just say, they are full of confidence and ready to move forward.  After visiting "Paul" the farmer, who blew my mind (read the post before this one), we headed over to the school that WV had helped build.  We were greeted by the kids with a special song they had prepared for us and they gave us a tour.  The teachers explained that these buildings would not be here without WV, and they showed us examples of what they are teaching the children. Right across the street there was this really cool looking church, this is a shot of the inside of the building.
Our next stop was at one of the WV staff's sponsor child's home.  I'm going to post some pictures of this and tell that story on another day, I really want to show you that in a more elaborated way, so if I have an internet connection, maybe tomorrow.  Just to give you an idea, here is a picture of the letters this child has received from her sponsor, proudly displayed in their living room.
The last stop was to visit the VHT (Village Health Team) in the perish.  This is a group of villagers, trained and organized by WV to help educate the community on sanitation, nutrition education, child rearing/breast feeding…  These people where excited to share with us all that they were doing.  They were so proud to show us a woman's house, and all of the specific things that were in place to enhance sanitation and health, and they also showed us their watering system that produces better gardens.  
One of the highlights of the day was when the owner of the home spoke to us.  She told us that she was doing very well, and that with the help of VW she was able to take in a young boy who was abandoned by his mother as an infant, along side all of here maternal children. 
He was so cute.  I could not help to think how this was literally a life saved by child sponsorship.  Again, these people have very little, yet they give so much.
The confidence and knowledge displayed in Kasangombe was the overwhelming thing I noticed.  It was clear that they were different than some of the places we visited before.  There were two bore holes (wells) in the area for clean water, and although things may have looked similar (people wearing dirty clothes, some very old mud huts still around…) the people and infrastructure were clearly stronger and more able to sustain themselves.   I can imagine what I would look like on a daily basis if I lived were there was actually no running water or electricity.  If you ask my wife Tracey, she would probably agree that I would be a mess!  But seriously, these people are living much improved lives and are reaching out to others to share what they have learned, which is just amazing to me.  We can learn so much from these people.
——————
Last Day - Just One Sponsor
On the last day of the Uganda/World Vision leg of my journey to Africa, I had the opportunity to witness a reunion between a member of our WV staff, and her sponsor child Sylvia. This was not the first time they had met, and when we arrived there was a heart-warming reunion. I was busy taking pictures as fast as I could to try and capture this moment for most of the time (I'm no pro so I just shoot everything hoping something looks good!). Then I had the chance to just wander around by myself and check out the scene. I had heard a little bit of her story, but seeing it in person was moving. Through the years, this one relationship, with sponsor and child, has transformed Sylvia's family's living conditions. On their land stood a small mud and stick hut. It's amazing that these things can stand for as long as they do. This was where the family lived for years before their child was sponsored. It consisted of two rooms, one with a mud stove, and another room to sleep in. Maybe about 200 square feet total. There was no water system, and although this provided some shelter, I can only imagine how difficult it was to live in such a place.
Video Coming Soon of the new House

Through the years this relationship between child and sponsor grew, and as the Lord provided, this family was upgraded to a cinder-block house and a clean water harvesting system, with the help of WV and the sponsor. The family kept the old hut to use as storage and also for cooking. The new house is so nice compared to the standard in this perish. It was beautiful, with blue walls inside and a water-tight tin roof.Inside there was a central living room, with two bedrooms, one on each side. I kept thinking, "this is all here because of just one sponsorship". This is what can happen when a sponsor actually has relationship with the kid they are sponsoring.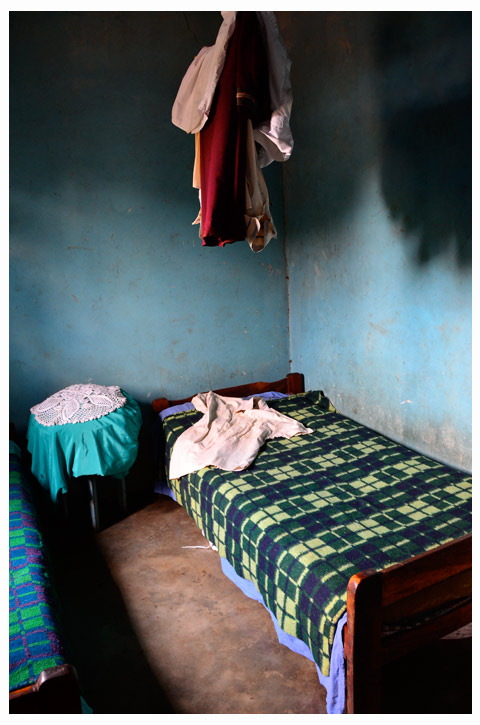 After they spent a good while reuniting, showing the sponsor "all things new" at the house, the Sylvia went back to the mud hut and began to bring out a stash of gifts she had prepared. She laid out a stack of fresh sugar cane, and baskets of exotic fruits and veggies. She even gave her a live chicken! I wonder how that thing is going to make it past customs!
Well I'm excited. Tracey and I have a lot to talk about when I get home, now that I've seen what can happen, I can't sit on the sidelines and cheer for others like I've done in the past. I'm not saying that I have not been active in supporting our sponsor kids, but now that I've seen this, things are different. God has blessed my family so that we can be a blessing. In fact, that's a story we all share, especially in America. I want to encourage you to pray about how you are using what God has given you. To much is given, much is required, and by this world's standards, we Americans have been given MUCH. I pray that the Lord will plant in us the seed of love that can root deep in our hearts to provide a better foundation for those less fortunate than we are. I pray that the fruit of our lives will fall ripe in countries all over this world, and as our baskets overflow with blessings, may we share with the ones who need it most, for these are the faces of God.